About Me
Amber Tewksbury L.M.T
I always want to do something working with my hands. Family and friends said I had a natural skill for massage and I have a passion to learn more.
To discover the art of massage therapy, I attended Baltimore School of Massage, York PA Campus.
Here I Completed 768 Hours-Credits on March 2011. Course included Anatomy, Pathology, Therapeutic Massage,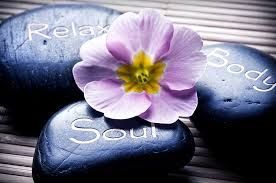 Trigger Point Theory, Shiatsu, Reflexology, Structural Bodywork , Sports Massage and others.
With Personalized Muscle Therapy I aim to help every BODY. Relax - by reducing anxiety and stress, give relief to sore and achy muscles, and increase circulation of blood and lymph to help improve metabolism & more.
I enjoy learning new techniques to stay modern in my field and to enhance your massage experience.
In my spare time I practice self-care for career longevity including yoga (mindful movement for my muscles) strength training and the casual 5 k runner. As a Certified Aromatherapist i also enjoy making aromatherapy products and simply spending time with my family/friends outdoors.